Educating the Heart, Soul, and Mind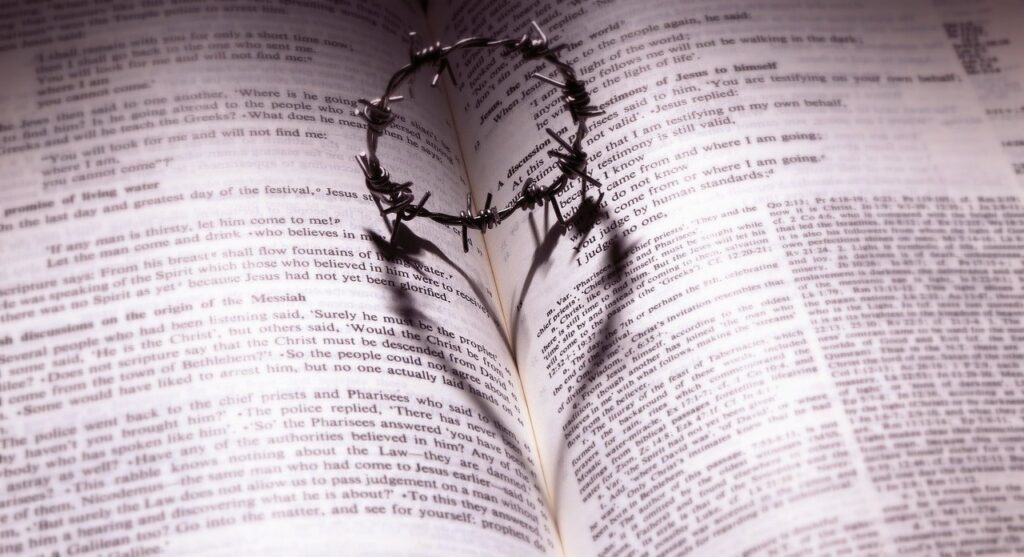 "Jesus said unto him, Thou shalt love the Lord thy God with all thy heart, and with all thy soul, and with all thy mind." ~Matthew 22:37
What is education? Dictionary.com describes it as: "the act or process of imparting or acquiring general knowledge, developing the powers of reasoning and judgment, and generally of preparing oneself or others intellectually for mature life." So I've listed a few thoughts on education, specifically in regard to homeschooling from a biblical worldview.
"The fear of the LORD is the beginning of knowledge." ~Proverbs 1:7
1.  It is easy as a parent to become so concerned with the quantity and quality of knowledge that we miss the foundation upon which it must be built. In our efforts to provide our children with a well-rounded education, we may be unintentionally forgetting the spiritual growth of our children. We must help our children develop a heart for God first and foremost over filling their minds with knowledge. Sure knowledge may be obtained apart from God, but the wisdom on how to use that knowledge only comes by a close walk with God. Apart from God, knowledge is vanity. Solomon, the wisest man on earth, was brought to a point where he realized that his life was empty. All the knowledge and wisdom in the world was meaningless in a life wasted on vain pursuits and not submitted to God's will. In Ecclesiastes 1:18, Solomon writes: "For in much wisdom is much grief: and he that increaseth knowledge increaseth sorrow." We often encourage children to "follow their passion." While I am certainly not against pursuing interests, I want to first instill in my children a desire to make God's passion their passion. No life can be more fulfilled than a life submitted to God. What did Solomon conclude at the end? "And further, by these, my son, be admonished: of making many books there is no end; and much study is a weariness of the flesh. Let us hear the conclusion of the whole matter: Fear God, and keep his commandments: for this is the whole duty of man" (Ecclesiastes 12:12-13).
No life can be more fulfilled than a life submitted to God.
"Though I speak with the tongues of men and of angels, and have not charity, I am become as sounding brass, or a tinkling cymbal. And though I have the gift of prophecy, and understand all mysteries, and all knowledge; and though I have all faith, so that I could remove mountains, and have not charity, I am nothing." ~I Corinthians 13:1-2
2.  In educating our children we must also not forget love. Did you know one can just as easily become puffed up in biblical knowledge as in worldly? Including a Bible lesson in our homeschool is not the same as exemplifying a biblical life before my children. I know there are days when I can become frustrated and lose patience with a child. Those are the times when I need to take a step back, pray, and seek a different approach, rather than lash out in anger. Maybe the child is struggling because they don't understand. Children don't all learn at the same pace or in the same way. Maybe they just need a break to move around and play. Children aren't meant to sit still for hours. Even if the child truly needs to be admonished, in my own experience, lecturing a child never produces results. They will be more receptive if I listen to them (even when it means hearing out their silly excuses) and correct them in love and understanding. Are we expecting the child to behave a certain way or achieve a level of knowledge to make us look like "good homeschool parents" or are we keeping in mind that we are stewards of God's children and teaching by example. In Deuteronomy 11, parents are told first to "take heed to yourselves" and lay up God's word in our hearts, and then "ye shall teach them diligently unto thy children, speaking of them when thou sittest in thine house, and when thou walkest by the way, when thou liest down, and when thou risest up" (Deuteronomy 11:19).
Including a Bible lesson in our homeschool is not the same as exemplifying a biblical life before my children.
"For your obedience is come abroad unto all men. I am glad therefore on your behalf: but yet I would have you wise unto that which is good, and simple concerning evil." ~Romans 16:19
3.  It is just as important to take heed to what we are not teaching our children as to what we are. Probably every homeschool parent has been accused of "sheltering" their children as if that was some awful thing to do. Yet if we look to the example of our heavenly Father, is that not what He does for us? In Psalms 17:8, David asks God to hide him under the shadow of His wings. Psalms 91:1 speaks of us abiding "under the shadow of the Almighty." As parents we cannot protect our children from every evil, but we can limit the evil that comes into our home and make it a place of refuge, just as God makes His house a place of refuge. In Psalms 73, when the psalmist was troubled by the wicked, he found help and strength in the sanctuary of God. The best defense against evil, by the way, isn't knowledge of evil but of good. We can equip our children with "the sword of the spirit, which is the word of God" (Ephesians 6:17). When Jesus faced the devil in Matthew 4, He countered every attack with "it is written."
As parents we can make our home a place of refuge.
Finally, what are we not teaching our children through our words? What we don't say, is as important as what we do say. Are we quick to speak, especially when we are angry or upset? "Wherefore, my beloved brethren, let every man be swift to hear, slow to speak, slow to wrath" (James 1:19). One thing I do not want to teach my children is that sharp words are justified when I'm tired or upset. Rather I want to speak "that which is good to the use of edifying, that it may minister grace unto the hearers" (Ephesians 4:29).
Check out  The Top 7 Reasons I Homeschool.
Thank you for reading. Keeping a blog going, though fun, is a lot of work. If you found this post helpful, consider buying me a cup of coffee. If you haven't already, you can subscribe for more posts like this one below.
Happy Homeschooling!

For more post like this Join my mailing list!