The Top 7 Reasons Why I Homeschool
Has someone ever asked you why you homeschool? Do you have an answer? In the past I have given generic answers. "Oh, I enjoy it." That is certainly true, but hardly the whole reason. I recognize that often, people are simply trying to make conversation and aren't really looking for a detailed answer. However, I believe we must be firm in our own minds as to why we homeschool. Because sometimes homeschooling is not enjoyable. Sometimes it is rough. In those difficult moments when we want to give up, the reasons we homeschool will keep us hanging on. Furthermore, when people question or even criticize our decision to homeschool our children, we must know in our own mind why we have chosen this method of education for our family.
It is not uncommon for people misunderstand why I homeschool. It seems that many have the idea that I am trying to "shelter" my children from every aspect of the world. While I do believe it is important for parents to shield their children from certain things until they are spiritually and mentally able to meet them, this is ultimately NOT why I homeschool. Others get the impression that I homeschool because I feel my kids can get a superior education to that of the public schools. I do think homeschool does have some unique advantages (like the student to teacher ratio and the ability to gear toward your child's learning style), yet again this is NOT why I homeschool. So for clarification, here are the top seven reasons why I homeschool:
1. I believe the Bible teaches that the upbringing of children including education is the responsibility of parents.
God created three institutions each with distinct and different purposes: family, government, and church. The school was not one of them, and of these three the family was the first. Children need the guidance of parents.  Deuteronomy 6:6-7 commands: "And these words, which I command thee this day, shall be in thine heart: And thou shalt teach them diligently unto thy children, and shalt talk of them when thou sittest in thine house, and when thou walkest by the way, and when thou liest down, and when thou risest up." Likewise, Ephesians 6:4 says, "And, ye fathers, provoke not your children to wrath: but bring them up in the nurture and admonition of the Lord." If my children are absent from the home eight hours a day, it makes my job much harder. I'm afraid we are so busy in our modern day, we leave little time for meaningful conversations with our children. Homeschooling may not be for everyone, but regardless of what form of education you choose for your children, I believe that God will hold parents accountable.
2. I believe that all education is religious.
I don't believe in so-called "secular" education. The Bible says that "The fool hath said in his heart, There is no God" (Psalm 53:1). I cannot, therefore, send my child to an institution that declares the absence of God and teaches we evolved from apelike creatures. Furthermore, the Bible declares in Psalm 1:1, "Blessed is the man that walketh not in the counsel of the ungodly, nor standeth in the way of sinners, nor sitteth in the seat of the scornful." I do not want to place my children in this very situation by having them sit under those that declare worldly wisdom above God's law. I am thankful for Christian teachers that work in the public schools, but unfortunately they are very limited in what they are allowed to teach. The Bible says, "The fear of the LORD is the beginning of knowledge" (Proverbs 1:7), how then can children acquire true understanding apart from God? God is the Creator of this world. He founded the laws of science and nature. He established mathematical laws and order. He created language and is the Living Word. History is truly His Story. That is why I say ALL education is religious, for aside from a true understanding of God and the Bible, one will always be handicapped in the understanding of this world. Homeschooling helps me teach all subjects with a Biblical worldview. By the way, the public schools have their own worldview they wish to impart to their students, and it is in opposition to all I hold sacred.
3. I want to impart to my children the values I hold dear.
Some may ask why I don't just send my kids to a Christian school. While I am thankful that Christian schools are an option for some, I do not believe it the right choice for my family. There are good Christian schools with godly teachers, yet that does not necessarily mean that their values are identical to my values. Many good Christians sometimes hold to what I believe are often secular worldviews, or they may see things in the Bible differently than I do. Plus they are one person in a sea of students, and their influence is limited. Ultimately, I want my children to adhere to Biblical values over the values of their peers or opinions of their teachers. Of course, I want other godly people to influence the life of my children, but the first godly influence they should see is their parents, which also keeps me to a high standard. However, if I am rarely present in my child's life, I have limited my own influence. We often talk of the virtuous woman of Proverbs 31, but fail to remember that this wonderful Proverb was the words of a mother remembered by her son: "The words of king Lemuel, the prophecy that his mother taught him" (Proverbs 31:1). How wonderful if my children would so cherish the things I taught them!
4. I want to protect the innocence of my children.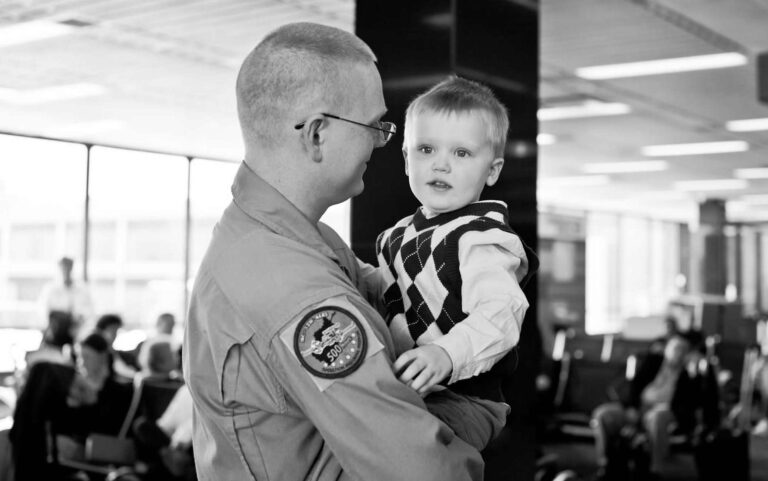 This is not overprotecting. This is protecting, which is one of the reasons God gave children parents. Overprotecting is telling your child not to run or climb trees because you don't want them to scrape a knee or break an arm. (Don't misunderstand me, sometimes children DO need guidance in age appropriate activities.) "Sheltering" has a negative connotation it seems these days, but it is exactly what God the Father does for us.  "How excellent is thy lovingkindness, O God! therefore the children of men put their trust under the shadow of thy wings" (Psalm 36:7). Should we not do the same for our children? Often I have heard that if we "over-shelter" our kids, they will not know how to handle temptations. Yet where is that principle found in the Bible? The Bible does teach, however, that we are to be "wise unto that which is good, and simple concerning evil" (Romans 16:19), and that "it is a shame even to speak of those things which are done of them in secret" (Ephesians 5:12). Exposure to wickedness only leads to desensitization. Our children's ability to defeat temptation is found in a grounding in the Word of Truth, not in the knowledge of wickedness. Jesus himself set forth for us an example when He refuted each of Satan's temptations with "It is written" (Matthew 4:4, 7, 10). 
I cannot protect my children from everything they will see and hear when they walk out the front door, but what I can do is make our home a place of refuge from the temptations of this world by limiting the content that enters my home through media and otherwise. I am not as greatly concerned with what some neighbor kid may say to my child because if my children have questions, I can give them guidance. I am primarily concerned with protecting them from harmful worldly influences through ungodly teachers and curriculums with anti-Christian worldviews. I homeschool because I do not want to place my child in that confusing position of having an authority figure, such as a teacher, tell them things that go against the Bible and the values of our home. Which authority is my child to believe is right? And how can I be confident they will choose what I have to say and ultimately what the Bible has to say, when they spend more time under the guidance of their teachers than mine? Remember, education is never neutral.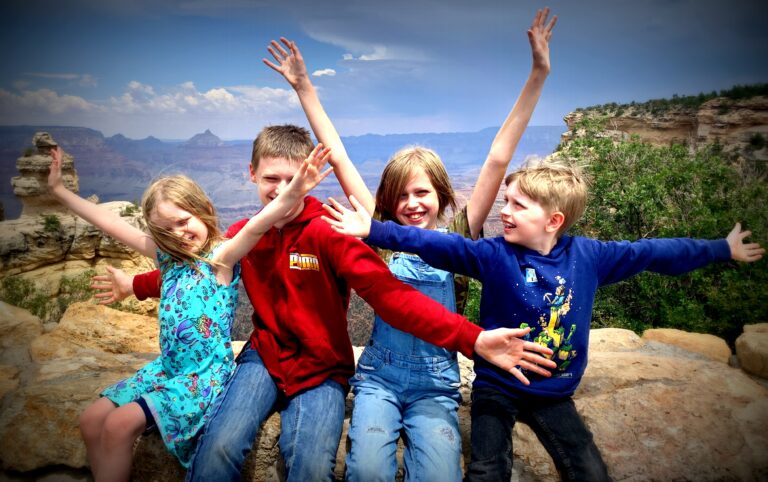 The truth is that friends will come and go. However, family will remain. While I value good friendships in my children's lives, it is far more important to me that we have a close family unit. Each day, our children are learning (hopefully) what a marriage should look like. They are learning how to resolve conflicts with those of various ages and personalities through sibling interaction, and how to work together for a common purpose. Oh, and there is nothing wrong with siblings being best friends. That's how it ought to be.
6. I homeschool because I want my children to be socialized and prepared for entrance into an adulthood.
Yes, you heard me right. I believe socialization is important. However, sitting eight hours a day in a classroom of peers is reflective of what aspect of adult life? Wouldn't spending more time around adults and a little less around other adolescents be more conducive to developing maturity? In adulthood, we have to relate to people of all ages. In homeschooling families teens guide toddlers, preschoolers learn to count from elementary age children, and parents, grandparents, and even an aunt might be an important influence in a child's day-to-day life. Beyond family, my children interact with neighborhood children of various ages, teenage to middle-aged to elderly folks at church, and a variety of other people from all types of backgrounds they come in contact with at libraries, museums, and the many other outings I make a priority. Real socialization is about living life. 
7. Education is important.
I list this one last because you can get a good education by other means than homeschooling. However, if the six above are not achieved, that education is vanity. "Knowledge puffeth up, but charity edifieth" (I Corinthians 8:1). Charity is a selfless love that comes from God and will never be found in this world. It is of the utmost importance that we instill this kind of love in our children rather than the wishy-washy feel good "love" the world teaches. I am more concerned with building a godly character in my children that exemplifies the fruit of the Spirit than I am about grades or whether my child goes to college. Education is important, but only as it relates to using it for God's glory. I want my children to understand that their unique gifts come from God. That each is to use their talent for God in whatever aspect of life they are called. I believe that homeschooling is ideal ground that allows a child to learn at their own pace and discover their interests. With the guidance of godly parents, they will develop their knowledge and skills for the glory of God. "Whether therefore ye eat, or drink, or whatsoever ye do, do all to the glory of God" (I Corinthians 10:31).
"Thus saith the LORD, Stand ye in the ways, and see, and ask for the old paths, where is the good way, and walk therein, and ye shall find rest for your souls." ~ Jerimiah 6:16a
Check out Educating the Heart, Soul, and Mind.
What are the reasons you homeschool? Leave a comment. I encourage you to write it down for yourself even if you choose not to share it.
New to or contemplating homeschooling? Read: Am I Qualified to Homeschool?
Thank you for reading. Keeping a blog going, though fun, is a lot of work. If you found this post helpful, consider buying me a cup of coffee. If you haven't already, you can subscribe for more posts like this one below.
Happy Homeschooling!

For more post like this Join my mailing list!